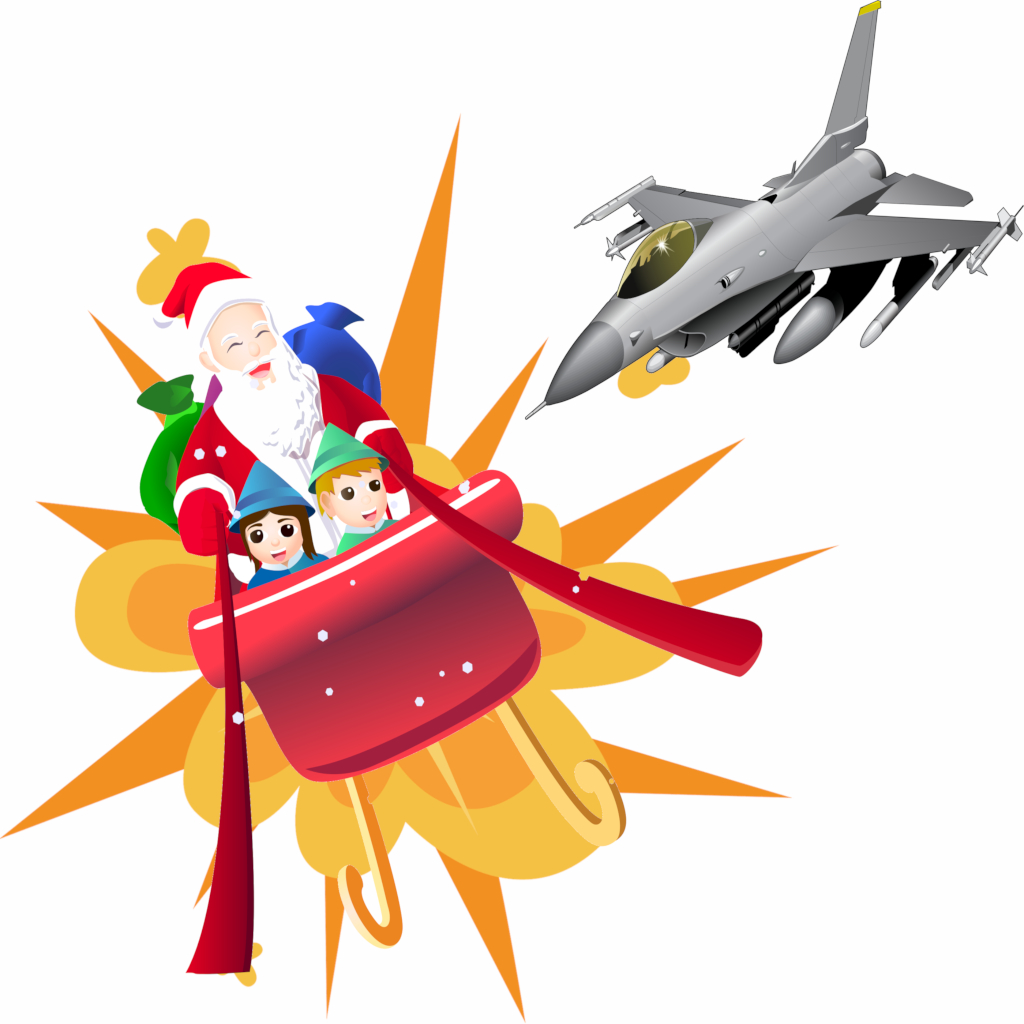 Part metaphor of the mistreatment of front-line staff by lower level management, part story of love among the ice flows, part metaphor of slave revolts, The War on (Father) Christmas is a development season of a comedy with some elements of farce that is set 23 days after our earlier show The Bunny's Tale.
The principle characters from the earlier play are ambushed by the evil trickster Autocorrect and summoned to Father Christmas's North Pole conference centre for a team building exercise, but The Easter Bunny & The Tooth Fairy quickly go AWOL and then HR is kidnapped by Father Christmas.
DEATH, faced by the ultimate choice between two evils, realises that it has a third choice, to get a meal break for the first time in millennia & sets off in search of the canteen only to encounter a member of the revolutionary ELF: Elf Liberation Force that seeks to free the elves enslaved in Santa's factories. The elf recruits DEATH.
As they are former band mates but now enemies, DEATH rather improbably helps Father Christmas fix a rhyme that won't work and equally improbably receives an invitation to Father Christmas's fortress for a jam session thus fixing a plot problem.
When its pass card doesn't work, DEATH uses belief to admit the ELF who proceeds to help DEATH rescue HR before rabbiting on about something like "Kill the tyrant and free my people" but all is not as it seems. Somewhere in the ensuing chaos is a resolution or is there?
Come see our play and decide for yourself.
You don't need to have seen the earlier play to enjoy this one, but we recommend that you do see them both. The first play is on 90 minutes earlier than this one.
Caution: Not suitable for young children. Any health or lifestyle advice given is only unintentionally helpful.
The War on (Father) Christmas is a comedic play by Auckland comedian Julia Clement. The show will be performed by Julia & Tessa Clement with Ashes Phoenix and Joe O'Brien during the 2021 Auckland Fringe Festival. Details.