The Grin Reaper is on at ONE ONE SIX October 16, 17 & 18. The Facebook event is here.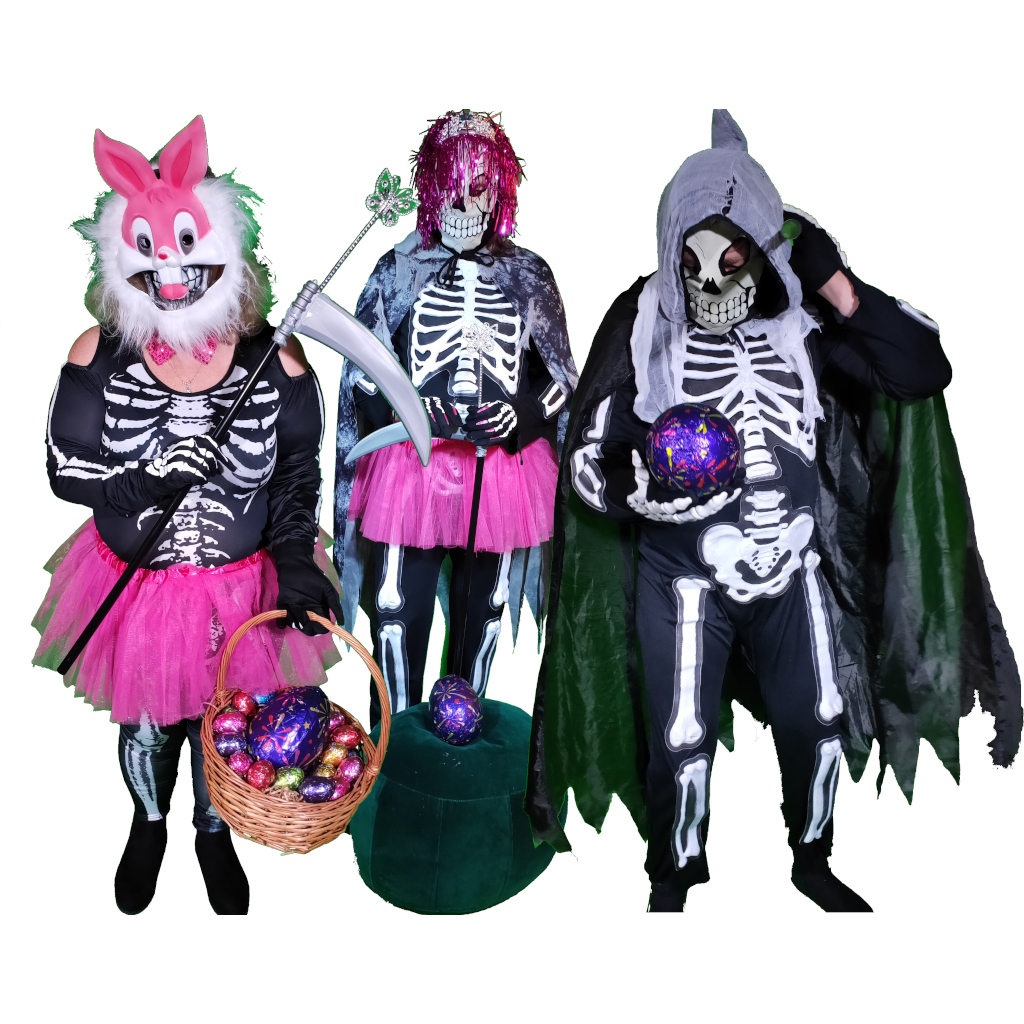 Why is DEATH finding Easter eggs at temporarily fatal traffic accidents? Why is there a global shortage of fairy dust? How is The Easter Bunny financing her ever growing need for eggs? Exactly why was DEATH thrown out of its band The Four Hoarsemen? Who is the sinister The Amputation Angel and what does she do with the severed limbs she buys? For that matter, what does The Tooth Fairy do with the teeth she buys?
Dark humour aplenty, mixed with lighter moments that almost immediately turn in unexpected directions as DEATH and friends tell an accessible and funny story that answers many of these questions in this romp as mythological creatures battle the conflict between their consciences and fulfilling their assigned roles but you'll have to come to the show to discover what they are.
Caution: Not suitable for children. Any health or lifestyle advice given is only unintentionally helpful.
The Grin Reaper is a comedic play by Auckland comedian Julia Clement with additional dialogue by her wife Tessa Clement. It was initially produced in a slightly different form during the 2019 Palmerston North Comedy festival. Future productions of the show will be performed by Julia Clement, Tessa Clement & Ashes Phœnix.
The cast is now
Ashes Phœnix: The Tooth Fairy and HR
Tessa Clement: The Easter Bunny and Famine
Julia Clement: DEATH
We've made the event unticketed and koha so just show up.
The full blurb on koha is here, or the tl;dr version is: we'll be accepting cash koha at the show, which gets a verbal "thank you" or you can deposit it to our bank account which still gets a warm "thank you" but you probably won't hear us say it.
Paypal: Donation Link.
Bank transfer: Tessa Clement 38-9001-0456625-07